A message from CCBA
Welcome to the official website of the Chinese Consolidated Benevolent Association, the oldest service organization in Chinatown established in 1883.

The Chinese Consolidated Benevolent Association (CCBA) is one of the oldest community organizations in Chinatown. The parent organization of the Chinese Community Center, the CCBA was founded in 1883 and has represented and served the needs of Chinese Americans in New York City ever since. Historically it has performed a quasi-governmental role in the Chinese community. Throughout its history, business ownership has been a goal of many residents of Chinatown, and has been supported both financially, and through training, by the CCBA.

Currently, the CCBA represents the Chinese-Americans living in the Greater New York Metro area. Internally, the CCBA is the hinge that keeps the Chinese-American community intact and vigorous. Specifically, the CCBA:
Our Services: (For details please click "Services" page)
Adult English Classes - Provides low cost English lessons to new immigrants.
Naturalization Service - Working the DYCD and the Chinese Voters Federation, CCBA provides assistant to new immigrants to apply for the U.S. Citizenship, and to register as voters.

Recent Events
11/14/2016 - The CCBA Delegation visited the President's Office of Republic of China and met with President Tsai Ing-wen.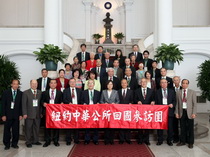 10/10/2016 - CCBA hosted the annual Double Ten National Day Parade for the Republic of China.
09/25/2016 - CCBA and other educational organizations hosted the annual traditional Confucius Memorial Ceremony. President Jerry Shiao was the principal presentation officer of the ceremony.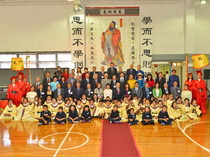 Last Updated: 1/7/2017